Love for Lashes
Jan. 9, 2012, 11:40 p.m.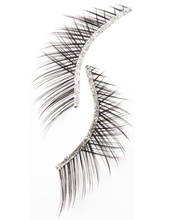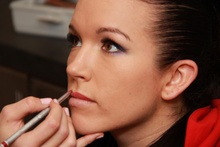 I am obsessed with eyelashes. Besides teeth and skin, they're one of the first things I notice about people. Why is it that so many men have such perfect lashes? Hmmm, pretty amazing. Like my hubby-to-be. So long and shiny!
Admittedly, I used to detest the look of false eyelashes, but in recent months, I realized that it's only those cheap and long lashes that don't appeal to me. And a lot of women seem to think that because they already have nice lashes, they don't need fake eyelashes.
Let me tell you something, BodyRockers. I am already very satisfied with my eyelashes. But, for certain occasions (like a photo shoot, a special event, or a hot date with my man), a beautiful pair of lashes can go a very long way.
My Mom recently told me about the brand Beauty Is Life, which is carried at Barney's. She has been pushing me to buy a set for months, but I resisted. After about the 15th request, I finally conceded, and I must admit, I felt like a fool for putting this eyelash shopping expedition on hold for so long. This brand is what I call a HAPPY BRAND--in other words, an instant mood lifter, an extraordinary endorphin. And thus a justifiable purchase.
After admiring the eyelash-covered wall in the basement of Barney's on 60th and Madison, I decided on a pair of "side" eyelashes that have a shimmery strip of black rhinestones. Subtle but so luxe. I have now worn them four times in the past week, and, in each instance, I have had even more pep in my step than usual. I'll definitely be back for more. This is an awesome brand for women who have a deep appreciation for beauty and fashion, and for those who don't take fashion too seriously. After all, girls just wanna have fun, right?
Regardless of whether you are demure or more of a venomous vixen, Beauty Is Life lashes are an absolute must-have in your medicine cabinet. The only suggestion I can make is to not overdo it! This is one of the few instances in which I do not believe that more is more.
P.S. Mom, you've created a luxe monster. :-)
xoKELLY
Get yours on www.barneys.com
Photo Credit: Moises de Pena
Styling by Bianca Jade from MizzFit.com
Makeup by Sarah Wood