Reflections
Aug. 1, 2012, 9:01 a.m.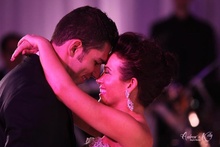 Tomorrow, I am turning 30. I have been eagerly awaiting this day for months. Most women sink into a depression upon turning 30, but I couldn't be more thrilled, which is partly because I am entering a new decade knowing exactly what I want and with much more wisdom than I had when I turned 20. I have friends of various ages, starting at age 10 and going all the way to age 86, and I learn bits and pieces about life from each and every one of them. But when I was 20, I neither realized what I wanted in life nor how important it was for me to surround myself with positive people.
Yesterday, a 25-year-old friend of mine came over and said, "Kelly, I am going to tell you something because I know you can relate to this." She then told me that she met up with a friend of hers a few days ago for lunch who criticized her "of being different and a bit snooty as she has become more successful." In response, I told my friend: "If my 30-year-old self could talk to my 25-year-old self, she would say, 'Kelly, by the time you turn 30, you will no longer be able to tolerate negativity and you will only surround yourself with people who enhance your life and will get rid of everyone else because it is better to have one amazing friend than ten fake friends."
I know how hard it is to lose friends and feel unsupported by people that I thought adored me. My Mom forewarned me that this would happen and she was right. It took a long time for me to accept the fact that not everyone is going to like me, that not everyone is going to be happy for me, that never everyone wants to see me succeed. My 20-year-old self was too sensitive and naive to realize how some people are. But now I know and I am OK with that. Criticism and haters are a byproduct of awesomeness.
Now, my group of friends, business associations, family, colleagues and social networking teams are in perfect glittering harmony. I just got married to the man of my dreams, had a fairytale wedding that was the most magical night of my life, am in the midst of several major TV deals, and BodyRock Sport is on fire, which I largely attribute to the work that I have done to empower women to live the life of their dreams.
Tomorrow, I have two very important meetings and will be celebrating my victories with some delicious oysters with my husband at Quality Meats. Perfect way to ring in age 30.
Moral of the Story: Dream big. You literally can do anything you want in this world. Don't apologize for who you are. Don't listen to people who try to instill doubt in you. Get used to people telling you NO! Only surround yourself with positive people. Don't overpersonalize anything and don't allow the jealousy of others to eat away at you. Don't compare yourselves to others. Pay 'em forward and treat everyone with the utmost respect. Sit back and reflect before responding to someone who has upset you and try your hardest to not become overly defensive. Compliment someone about something every day. Open the door for others. Write thank you notes with a pen and paper. Smile. Smile. And smile some more. Strive to be the happiest part of someone's happy day.
People often ask my husband if I am on drugs because I am always so happy and that just can't be normal, right?
Here are some amazing quotes that have largely contributed to my permagrin:
"A heart at peace gives life to the body, but envy rots the bones." ~Proverbs 14:30

"Think like a queen. A queen is not afraid to fail. Failure is another stepping stone to greatness." ~Oprah

"If you can make a girl laugh, you can make her do anything." --Marilyn Monroe

"The future belongs to those who believe in the beauty of their dreams." --Eleanor Roosevelt

"Nothing makes a woman more beautiful than the belief she is beautiful." -- Sophia Loren

"The key to beauty is always to be looking at someone who loves you, really." --Julia Roberts

"Love is the sum of our choices, the strength of our commitments, the ties that bind us together." --Emily Griffin
So, BodyRockers, put on your fiercest pair of heels, apply your boldest lipstick, zip up your favorite pair of skinny jeans, throw on your sexiest bra, and show me your swagger as we take over the world together. And then Thank God that you are a woman because we frickin rock! xoxoKELLY