December 2011: Josefina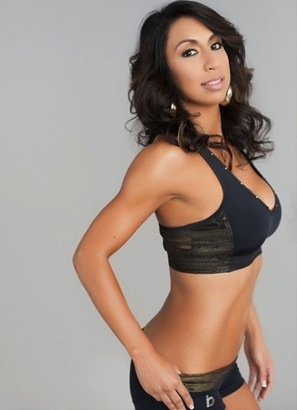 Favorite ways to rock your body:
I am a 26-year-old mom and registered nurse that rocks my body seven days a week! Whether it be on the treadmill in my garage or in the gym pushing weights and doing plyometrics, I integrate exercise and fitness into my daily life. Living fit is a lifestyle and good nutrition is key to keeping a rocking body. After I had my daughter I struggled with eating clean and staying on a proper regimen, I topped the scale at 200 lbs. I am now committed to eating clean and living a healthy active life!
BodyRock's sport bras enhance and showcase the hard work and dedication you put into sculpting, building, and perfecting your physique. They are as supportive and functional as they are cute and stylish! Work hard and train hard because every day brings you another opportunity to rock your body!